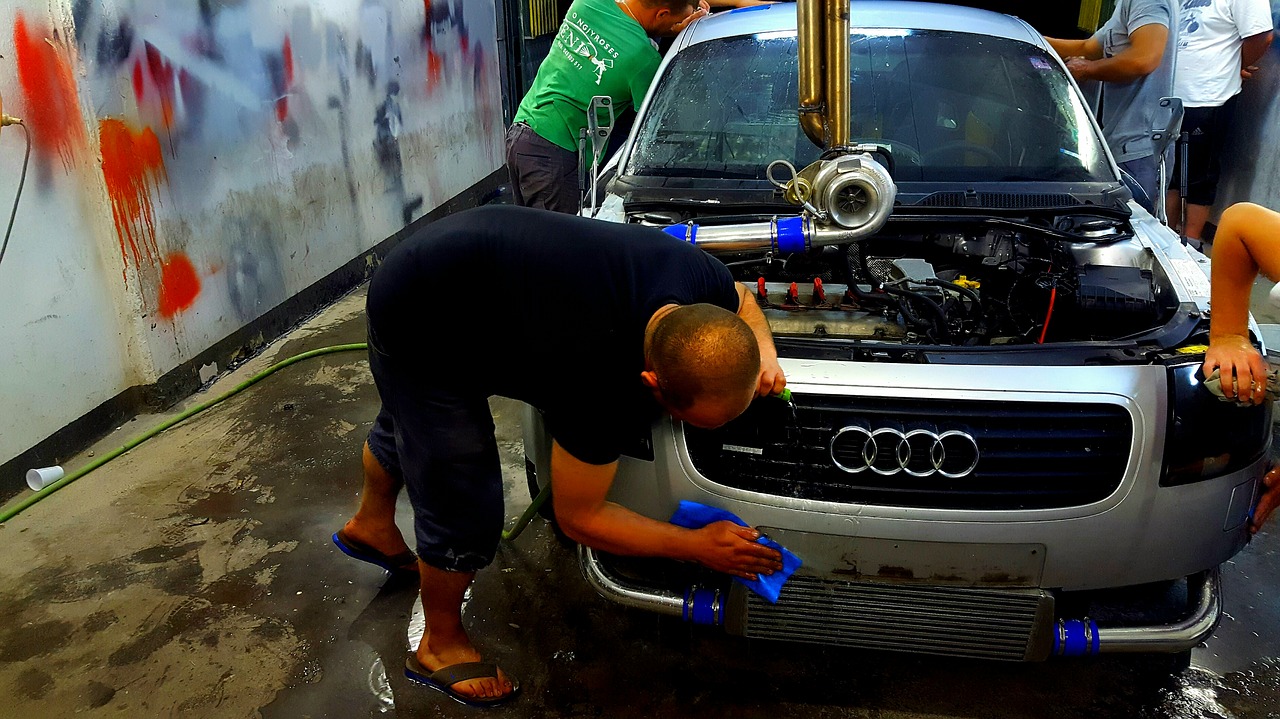 For most individuals, starting and owning a business is an American Dream and a roadmap to richness. Whether you're already a mechanic or just working to be one, attaining this dream may start with the idea of launching your own car repair shop. By owning a car repair shop, you will be able to set working hours, specialize in interesting cars, and take control of your future.
Running a profitable and successful car repair shop is the best experience for every entrepreneur. Content marketing for your shop and using other strategies may not be enough to start and run your shop. You will also have to consider the following:
Know Your Target
Customers for car repair shops are unique in a way that they have one thing in common; serviceable or broken vehicle. The best clients are those that have a service contract. Usually, an ongoing service contract will ensure a steady income for the shop and decrease cash flow issues both in the long and short-term.
However, the worst kind of clients might be one-time customers that only take advantage of discounts. These kinds of clients are price shoppers and might cost your shop cash.
Be Familiar with the Industry Trends
An auto repair sector benefits from the fact that individuals keep used cars longer. Given that the cost of buying a new car is high, many individuals still buy vehicles. As brands, such as Honda and Toyota also become common, there is an increased need for repair stores so as to keep them running.
Electric vehicles are also continuously growing in popularity. Therefore, if you can learn and focus on working on these new developments may potentially increase your profits and improve your customer base.
Invest in a Diesel Generator
There are many important tools, which auto repair shops require. The advantages of equipment, such as a screwdriver, wrench, and hammer, are obvious, but there are more vital components, which you may need to be conversant with. This includes a diesel generator.
The best diesel engines may offer an opportunity of reducing electricity bills. This is because you will rely less on your electrical system. For instance, you may choose to reduce your power consumption during times of demand. This way, you may turn your diesel generator and get the power to use in your car repair shop.
Partner with Other Local Enterprises
Small enterprises have a few benefits over big corporations, and this includes having an easy time establishing a mutual and beneficial relationship with nearby local businesses. For instance, you may have a deal where your car repair store clients may get discounts in a local restaurant, while it returns the favor by marketing your business.
Another advantage is that you will earn a great reputation with the local community. You may have a look at the neighborhood so as to have a chance to expand your network.
Conclusion!
Many individuals who graduate from a mechanic college may work as an employee in auto repair body shops.
Though if you have an entrepreneurial spirit, you might choose to start your own shop and offer repair services. To successfully establish and grow your shop, you can consider the above tips.